Less Marketing Clutter. More Creative Clarity.
WORK
We deliver ideas though clear, consistent creative assets in a humanized way.
SERVICES
We provide a solid creative structure to help ideas flourish.
Creative
Brand Identity creation, renewal,and management;  Strategy and Implementation;  Messaging and Copy Writing;  Visual Asset creation
Production
Full Service Content Creation;  Still Photography;  Graphic Design and Print;  Web/Social Media Design;  Original Scoring and Licensing;  Podcasting;  Merchandise;  Art Intervention
Delivery
Broadcast;  Digital;  Print;  Outdoor;  Web/Social;  Public Intervention
CONTACT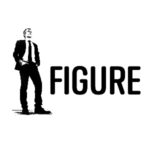 Grow Your Campaign. Go FIGURE.
See more and follow FIGURE socially or email us for more information.